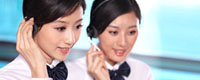 Name: sally
Tel: +86-755-27837390
Fax: +86-755-27837390
E-mail: sally@enjoyinflatables.com
Add: Jiuwei Industrial park, Xixiang, Baoan District, Shenzhen, China.
Skype: Enjoyinflatables
MSN: enjoyinflatables@hotmail.com
QQ: 2408782341





Enjoy inflatables Co, .Ltd is an inflatable manufacturer based in
China
.
Our focus as an inflatables manufacturer is to produce top quality inflatable bounce houses, inflatable bouncy Castles combo, inflatable Slides, inflatable fun city, inflatable Obstacles, inflatable Sports, inflatable tent, inflatable water parks, inflatable water toys, inflatable water sport, and interactive inflatables for children and even adults of all ages to enjoy.
All "Enjoy inflatables" games are made by high durability fire-retardant 18OZ Tarpaulin, The flame retardant meet SGS. EN71,we have CE/UL. We are strict with quality control, double stitching throughout the unit with triple stitching and quadruple stitchingin key areas inside the base of the unit. We use extra webbing reinforced strip on all the stress points and interior panels.Also we have professional design and painting team for customized service.
Our customers are so glad to build up business cooperation with us because of good material, scrupulous working and the characteristic which have formed in making products
We fully understand that our success depends on your success, our experienced and knowledgeable staff is completely on top of all the latest trends and eagerly anticipate passing on that valuable information to you, so that you too can profit and succeed!